Minister of State for Budget and National Planning, Clem Agba
The Federal Government has again reiterated  its commitment to restoring the livelihoods of poor and vulnerable Nigerians, maintaining food security and facilitating the recovery of Medium and Small Enterprises affected as a result of the deadly COVID-19 pandemic through its NG-CARES programme
The Minister of State for Budget and National Planning, Clem Agba made this known, on Thursday, in Ibadan during a ministerial town hall meeting for stakeholders in Oyo, Osun, Ogun, Ondo, Ekiti, Lagos and Kwara states.
Agba, whose message was delivered by the Chairman, NG-CARES Technical Committee, Aso Vakporaye, commended the visionary leadership of the President, Major General Muhammadu Buhari (retd) led administration for providing the guiding vision and directing mandate to lift 100 million Nigerians out of poverty within the period of 10 years.
He explained that the town hall meeting was initiated by the ministry to promote open and transparent governance where citizens' participatory engagement is further strengthened within the framework of Buhari's government of social accountability.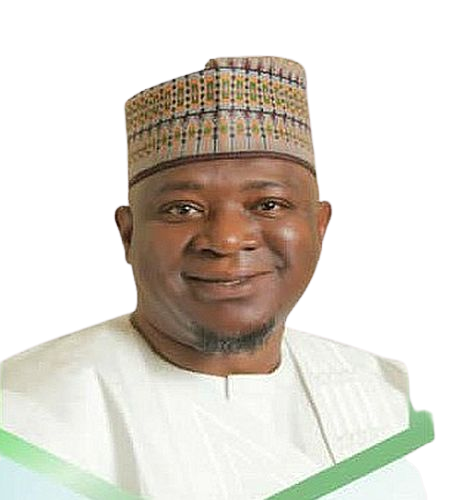 The minister said, "In furtherance of the effort of the government to scale up its programme under the social protection agenda and to respond swiftly and appropriately to the challenges posed by the COVID-19 pandemic, the government accessed a world bank concessional loan in the sum of US$750 million on behalf of the 36 states and FCT to stimulate the local economy and increase household's consumption among the poor and venerable segment of the society.
"To ensure that implementation of the programme is fast-tracked in line with the Economic Sustainability Plan and cognisant of the peculiarities of the country, each state and FCT was given the flexibility to select a minimum of four from the list of 11 disbursement linked indicators. This flexibility seeks to improve the partnership between the states and government in the delivery of pro-poor interventions using existing platforms at the sub-National level.
"The programme is one of the policy options explored by our administration to achieve these objectives. In about a year of full implementation, it has impacted over two million direct beneficiaries. This is based on the report of the first round of assessment of the programme implementation conducted by an Independent Verification Agent," he stressed.
Earlier, the National Coordinator of NG-CARES, Abdulkarim Obaje said, "The world bank loan which is for a period of two years has an interaction allocation of 20 million dollars ex-ante to each state while 15 million dollars each goes to the Federal Capital Territory and the Federal Cares Support Unit."
In his remarks, the World Bank Task Team leader, Folusho Okunmadewa expressed satisfaction with the achievements recorded so far on the programme.
He urged the beneficiaries to give the programme adequate publicity among the people as well as their state governors so as to ensure its sustainability.